What We're Learning about 360 Videos in Museums
2018-03-21
Last November at the Museums and Computer Network conference, I was frustrated by the many times we found ourselves conflating different emerging media, as if they offered the same set of affordances. At the same time, I was amazed by the wide-ranging uses of 360 videos in museums (and aquariums) around the country.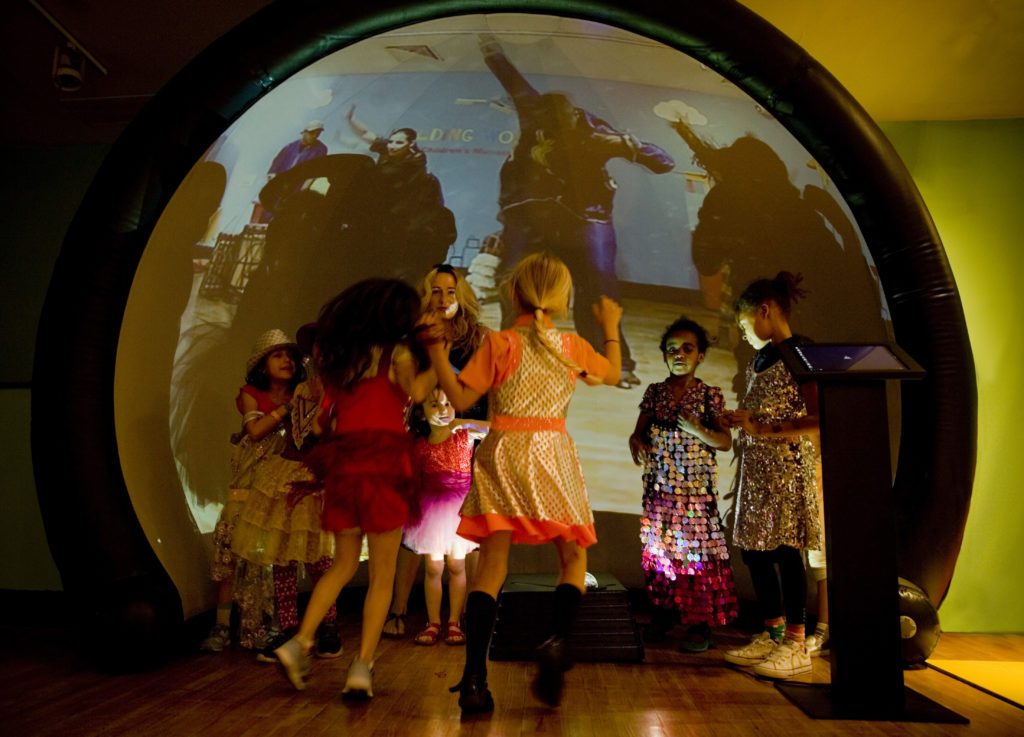 Now that I have finished sharing interviews with five different institutions, I wanted to conclude this series with some overarching findings that emerged. First, a reminder:
Do you see what I mean? If I listed just what they were used for – dance, or marine life, or scientists in the field – and their intended audience – visitors, or youth in schools, or on-site educational programs – it might seem unlikely that the same set of tools were used to support such a diverse set of activities.
Here's what I took away:
360 Video is a Swiss Army Knife…: It is being used for so many different things: to show visitors the work of scientists, to let students in a school see inside an aquarium, to create tours of a museum trip, to engage visitors waiting to buy tickets, to teach families about dance, to create an interactive video-based data visualization… and the list goes on.
… But Most Often Used to "Transport" Visitors: While used for a wide variety of reasons, the common threading is using immersive video to let viewers see and pretend to travel to something that would otherwise be inaccessible: behind-the-scenes (in the field, in the collections), within the exhibits, to dance studios. Those I interviewed often repeated the word "connect" – using 360 video to connect people with the Museum, with the work of scientists, with the natural world around them.
There's a Plethora of Content to License…: The Dance Portal relied heavily on incorporating existing 360 (and 180) video from dance troupes. The app from the Franklin Institute does something similar, aggregating 360 videos from outside sources and disseminating it through both at home use and at facilitated carts in their museum.
… But Tools Are Cheap and Accessible Enough to Make Original Content: Most of the museums and aquarium were making their own original content. Some used expensive (Shedd) or custom-made (Carnegie) tools, but others are using tools cheap and simple enough to put in the hands of youth (Shedd and Monterey).
What do you think? Please read the interviews and share what you take away.